Many businesses across the world are closing their doors to help contain the novel coronavirus. In many states across the US, large gatherings have been prohibited, as well as eating at restaurants and bars. Businesses that do not provide essential needs have temporarily closed, and most residents have been ordered to stay at home.
While these measures seem drastic to some, these temporary laws are necessary to flatten the curve of COVID-19 and protect the lives of the people.
Meanwhile, this left many people without jobs. As confirmed cases of COVID-19 increase and more states continue to close non-essential businesses temporarily, you may also feel a financial impact if your workplace or small business closes.
Effects Of Losing Income To The Mental And Physical Health
If you lost your job or think you may soon, you may be in great distress, especially if you have a family to care for or your partner has also lost their job.
You might be keeping your eyes on the news with hopes that your state government will extend more help, but you might also feel terrified of the things to happen if the pandemic continues to spread and prevent you from working. And while most Americans are in the same position, you might be having a difficult time coping with your personal stress.
Aside from being worried about contracting the virus, you also worry about your financial situation and the immediate future. Financial worries are a common source of stress that can significantly affect your physical and mental health. Here are some of the symptoms:
Heightened irritability or a short temper
Nervousness or worry
Mood swings
Constant low mood
Digestive issues or appetite changes
Muscle tension or pain
Fatigue, sleep issues, or both
In time, these symptoms may worsen and lead to anxiety or depression, and thoughts of hopelessness or suicide.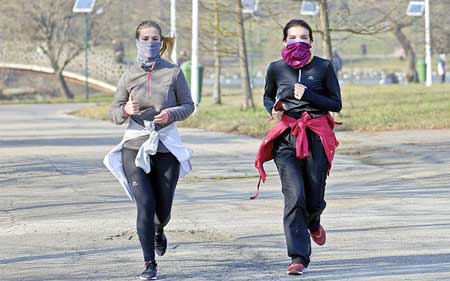 Practice acceptance
Mourning your loss is normal and healthy. A pandemic is terrifying and upsetting enough without it turning your life upside down. You may feel a range of emotions, including grief and fear. Don't try to suppress these feelings or block them because you think that "Others have it worse."
While it may be true, your emotions matter, too. Acknowledging your situation and your feelings are part of acceptance. Only when you have acceptance can you take the necessary steps toward improvement.
Focus on the things you can control
While you certainly don't have control over the virus or the economy, you can work to manage how you react to it. It's common and normal to feel fear and panic, but don't let miserable thoughts trap you in a cycle of distress. No one knows what will happen, so it will be more helpful to take things one day at a time.
Mindfulness through meditation can help you recognize and learn to accept unwanted thoughts without letting them distress you. Limit the amount of information you consume about the pandemic to avoid being overwhelmed.
Review your existing financial resources so you can get a more realistic idea of your financial situation. Look into state services that can help you access financial assistance.
Stock up two week's supply of groceries and essentials, if possible, but avoid panic buying so as not to strain your existing resources.
Practice self-care
Taking care of your health when your stressed isn't always easy, but it's vital to stay well. Your mind will benefit when your body is in perfect condition.
Here are some self-care tips you can practice:
Eat a balanced, nutritious meal when your resources allow you to. Don't criticize yourself for indulging or eating what you have in hand. It may be challenging to stick to your healthy meal plans right now, especially with limited resources.
Exercise when time permits. Going for a jog, walk, or bike ride is still allowed as long as you observe social distancing. These physical activities not only help burn off calories but also tension and excess energy while boosting your mood.
Stay physically active at home. If you can't go outside, you can try a guided yoga or workout routine on Youtube or other fitness apps.
Continue with therapy. If it's not possible to see your therapist in person, now is the right time to try their telehealth services.
Practice wellness habits. If you have some free time, try doing yoga, meditation, or journaling. These wellness practices may improve your mood and help you regain a sense of calm and control.
Prioritize sleep. Good sleep is always necessary, especially when you're dealing with stress and uncertainty. It helps you recharge and feel more ready to face each day.
Avoid excessive consumption of alcohol and substances. While it may provide temporary relief, it could also worsen your feelings of anxiety or depression.
Brainstorm plans
It can help to think of ways to get back into the workforce if you think it's impossible to return to your previous job. Having a plan can offer reassurance and a sense of hope. But remember not to spend so much time planning that it increases your anxiety and stress.
How to Help Those Who Are Experiencing Financial Issues Due TO COVID-19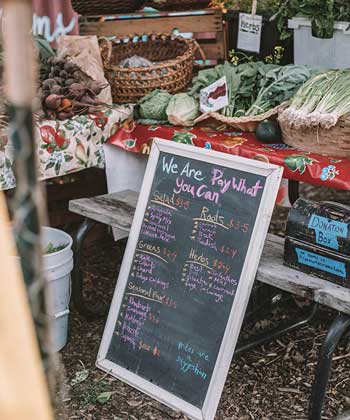 If you're on the other end of the spectrum— you still have a job and have enough resources to last you until the economy gets better—you may be wondering how to help people in need.
First, avoid stockpiling. If you have more than enough supply of non-perishable foods and other essentials, consider donating your excess resources to neighbors who may be having a hard time coping. Prioritize the older people since they are the ones who should avoid going out and maybe in particular need.
If you can still purchase takeout, do so from a small, local business that is struggling to survive. Give a generous tip if it is within your means, as this can also help these businesses and their workers.
Consider buying gift cards from any local, small business you used to frequent to help them sustain their financial needs now and help increase their chances of reopening after the pandemic.
If you are able, consider donating money to your local food bank, youth or homeless shelter, or animal shelter. Get in touch with them and find out what kind of help they prefer.
Eventually, the worst of this pandemic will pass. Surviving this challenging time depends on how we unite and care for each other. If you're struggling, remember that you aren't alone. Reach out to your loved ones or a therapist.
If you need to talk to an expert, reach out to Phyllis Tonkins, LCSW today at 713-668-6666 or 713-206-5156 or [email protected].