For most people, the holidays are the most wonderful time of the year, but it's sadly not the case for some. Along with the dizzying demands of the season can come the stress from shopping, cooking, cleaning, entertaining, and hosting parties, not to mention the financial struggles and the conflicts that may arise in the process. All these can put their mental health at risk.
According to a study by the National Alliance on Mental Illness, 64% of people who deal with mental health issues suffer worse symptoms during the holidays. So, while the festivities bring excitement and joy to most people, it can severely strain other's mental health.
Whether your poor mental health is caused by trials brought about by the stress of the holiday season or your symptoms seem to get worse during this time of year, here are practical tips that can help you minimize the stress that comes with the holiday.
Acknowledge What You Feel
If you can't spend the holidays with the people you love, tell yourself that it's normal to feel sad. It's PERFECTLY FINE to cry your heart out and express your feelings. Don't force yourself to be happy just because it's "the most wonderful time of the year."
Keep in Touch
Being away from your loved ones is among the primary sources of stress during the holidays. If the feeling of loneliness or isolation hits you badly, look for religious communities or support groups or social events you can take part in. These people can offer help or companionship that you need. Volunteering in community projects and other charitable events is also an excellent way to cheer yourself up while gaining more friends.
Manage Your Expectations
Don't expect the holidays to be perfect or for it to be the same as the previous ones. As families grow, expect that your traditions and rituals will change as well. Hold on to a few ones that will be comfortable for everyone, and be open to creating new ones, like opening presents simultaneously but virtually because your adult child can't be home for Christmas. Be flexible and realistic with your expectations.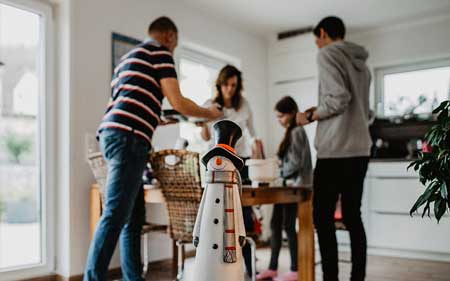 Set Aside Differences
Make an effort to put aside all the things you don't like about your friends and family members, and try to accept them for who they are. Refrain from discussing grievances until you a more appropriate time. Be the bigger person by understanding those who get upset ad distressed when something unpleasant happens. Just think that they may be feeling stressed because of all the holiday shenanigans.
Set A Budget and Stick to It
The financial stress of holidays can sometimes make us feel like we want to skip the whole thing, but it doesn't have to be that way. Before you shop for the holidays, decide how much money you want and can afford to spend and stick to that budget. Overspending is not the only way to show your love.
Sometimes, homemade gifts are more meaningful than those bought from a store. Or why not try a family gift exchange, so you don't have to buy gifts for everyone? Better yet, spend quality time with them, and it will surely be something they will remember for the rest of their lives.
Make Plans Early
Avoid the stress that comes with holiday rush by scheduling specific days for baking, shopping, and visiting friends and family. Plan your menus and create a shopping list to avoid a last-minute run to the grocery to buy forgotten ingredients. Ask for help with all the preparations and the clean-up, so you don't feel burned-out.
Learn How to Say "No"
It's also important to keep in mind that you don't have to attend every party you're invited to, especially if your schedule doesn't allow you to. Overscheduling can easily trigger your mental health, so learn to take a step back. If it's impossible to say no to your boss when he asks you to work overtime, try removing something else from your schedule to make up for the lost time.
Maintain Your Healthy Habits
While the holiday is a special time of the year, throwing away your good habits during this season can lead to big problems. Don't abandon your workout routine, avoid eating too many sweets, and still get enough sleep. When your physical health suffers, it's highly likely that your mental health will also follow.
Overindulgence will only make you feel anxious and guilty later on. Some people who feel down during the holidays turn to alcohol or drugs to cope with the stress and depression, but all too often, the habits go out of control, and they will need to treat their substance abuse on top of their mental health issues.
Give Time for Yourself
When everything is starting to weigh you down, and you feel overwhelmed, make it a point to take a time out and recover. A 15-minute breather without distractions may be the only thing you need to refresh and accomplish everything you need to do. Find something to do that can help clear your mind, slow your breathing, and restore your inner peace. You can go out for a walk, take a relaxing bath, listen to soothing music, get a massage, or read a book.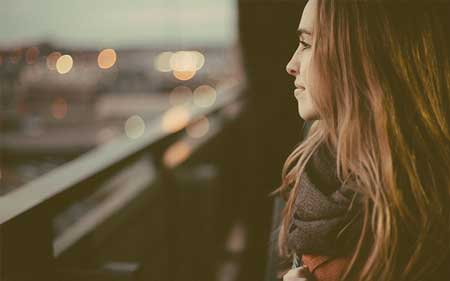 Seek the Help of a Professional
Despite your best effort, you might find your feelings too overwhelming to handle, and you may even start to have suicidal thoughts. When this happens, you must recognize your need for a professional's help. If you feel persistently sad, anxious, physically unwell, irritable, and struggling to do your daily routines, or if you consistently battle with mental health problems, we recommend that you seek mental health treatment methods directed and advised by professionals. It's crucial to address your mental health issues right away before the holidays go full-blown, and your symptoms take a turn for the worse.
At Phyllis Tonkin Psychotherapy Services, we offer individual, couples, family and group therapy, guided imagery, and coaching. So if you or someone you know is suffering from mental health problems, please contact us immediately at [email protected] or at (713) 668-6666. With our help, your holidays can still be merry and bright.