Learn How to Cope with the Mental Health Issues Brought About by COVID 19
COVID-19 has dramatically changed the world in just a few weeks. Even if the virus hasn't yet reached your location, it can be overwhelming, especially with the number of confirmed cases and deaths all over the world.
If you're dealing with anxiety or any other issues with your mental or physical health, you might feel more stressed and anxious about the current events. And while the most crucial thing to do right now is to prevent loss of life, it is equally important to acknowledge the immense impact of the pandemic on mental health.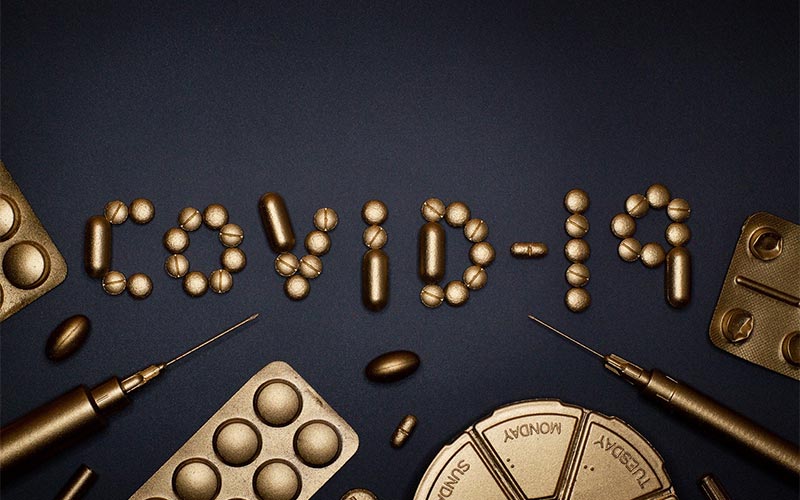 COVID-19 Facts
The main symptoms of COVID-19 include fever, cough, shortness of breath, fatigue, and other flu-like symptoms. It may feel terrifying if you or someone you know has a confirmed or even possible case, but bear in mind that although the virus causes severe symptoms and even death, a lot of people only have mild cases.
Mental Health Impacts of COVID-19
We can't deny the impact that the COVID-19 pandemic has on our emotional well-being. According to mental health experts, when our daily routines, especially those that require interaction with other people, are interrupted, we can feel quite overwhelmed. We should, therefore, understand that these challenges can cause anxiety and fear.
While you may or may not recognize symptoms of anxiety and stress, they may show up in your mood and behavior. Here are some of the signs:
Difficulty sleeping
Trouble concentrating or focusing
Change in appetite
Uneasiness or jumpiness
Digestive issues
Impatience, short temper, and other mood changes
Feelings of nervousness or worry that won't go away
Anxiety and COVID-19
People who already have anxiety disorders may experience worse symptoms or a sense of losing control and may lead to feelings of hopelessness or depression, and even suicidal thoughts.
In particular, having health anxiety or persistent fear of contracting a serious illness can reach a heightened level that can be difficult to manage for some people. Those who suffer from health anxiety may feel any of the following:
The need to always seek out information on COVID-19
The need to repetitively assess themselves for symptoms
Intense fear over contracting the virus
Constantly imagining worst-case scenarios
Isolation and Other Life Changes Cause by COVID-19
It's perfectly normal to feel worried about how various changes will affect your life.
If you've decided to self-isolate or self-quarantine due to possible exposure, you might not only be worrying about your physical health but also feel concerned about how you're going to withstand living for two weeks alone at home.
It's normal to feel frustrated or stressed by this drastic change. On top of feeling lonely and bored, you might also be worried and stressed about losing your job and missing school. The pandemic has severely affected the American economy, and you might even be worried about what that implies not only for the future but especially for its immediate impact on your life after the pandemic. Panic buying and scarcity of resources can lead to intense distress.
COVID-19 and Discrimination
The older adults, especially those who have underlying health problems, are the most severely affected by the virus. This fact has led some people to actively avoid older adults and those most at risk, including the homeless and those in prisons or detention centers. While it can be hard for you to do something to help these people, you can create an impact through your words and attitude— by spreading kindness instead of stigma.
Coping with the Effect of COVID-19 on Mental Health
It's possible to manage the distress caused by the pandemic in healthy and productive ways.
Avoid the panic by preparing
Being prepared for quarantine or self-isolation can help give you a sense of control and relief. But while it's not a bad idea to be ready for this scenario, keep in mind that over-preparing in the form of panic buying may prevent other people in your area from obtaining the resources they need.
According to most disaster management authorities, stocking up on two weeks' worth of essential supplies and non-perishable food items is advised, especially if you live in a small town with limited grocery options.
Stay informed
It is essential to keep yourself informed on facts about the pandemic and be updated with the newest releases from the federal and state governing agencies. Knowing that relief is coming to your area can also help ease some of your stress.
However, health experts strongly recommend getting information from trusted sources like the CDC and World Health Organization (WHO), because exposure to various media can become confusing and overwhelming and create more stress and anxiety.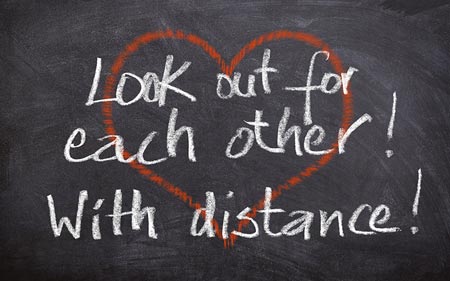 While large gatherings are prohibited in many areas, it doesn't mean you should avoid interaction entirely. If you don't live in a high-risk area, you can interact with family or friends who have no known exposure. If you're worried, practice social distancing by maintaining a distance of six feet from people.
If you feel uneasy interacting with people face-to-face, make use of digital platforms to keep in touch with your loved ones to avoid total isolation.
Practice good self-care habits
If you work out regularly, being unable to leave your house for a workout can increase your stress and anxiety. For many people, exercise helps relieve the symptoms of mental health, so forced idleness can be distressful.
If you're in good shape, you might try the following workouts:
Running laps up and down the stairs, around your house, in your backyard, or around your apartment complex
Following a workout video online
Simple stretches and gentle calisthenics
There's also nothing wrong with enjoying your favorite snack, but make sure to eat a balanced diet if you have access to these resources to help promote wellness in your body and mind. If it's difficult to purchase food for your family, try looking into community resources from your local schools.
You may also have trouble sleeping, but try to keep a sleep schedule as much as you can. Avoid using gadgets and get off social media for at least an hour before bedtime.
Along with meditating and other relaxation techniques, you may also try the following practices to help you sleep better:
Getting a warm bath
Aromatherapy using scented candles, essential oils or relaxing herbs
Getting sunlight and fresh air from your backyard can also help a lot in boosting your mood.
Do things you love
Staying at home also means you have a lot of free time. Take advantage of this by reading books, watching movies, and enjoying games with family, or crafts. Spending time to do activities you enjoy not only provides a distraction but also helps in keeping your spirits up.
Here are other things you may want to try: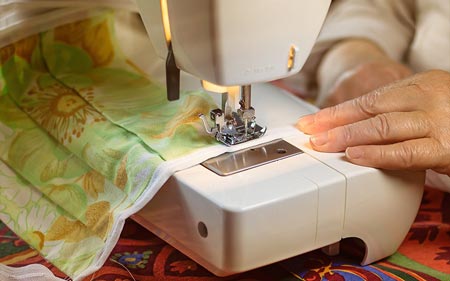 Learn a new language using apps like Duolingo
Teach yourself a new skill, like knitting, baking, or household repair by watching tutorial videos
Spring cleaning
Get back to an old hobby, like art, music, or poetry writing
It's natural to feel anxious about what's happening. The current situation has never happened before, and being uncertain of what could still happen can bring a lot of fear. If it's challenging for you to stay positive during this time, keep in mind that you're not alone.
Consider reaching out to a therapist who can offer you sessions through phone or digital platforms. You may get in touch with Phyllis Tonkin, a Licensed Psychotherapist/ Clinical Social Worker/Coach based in Houston, Texas, at 713-668-6666 (tel), 713-206-5156 (cell), or [email protected]. We assure you that all your information remains confidential with us.