The Amazing Benefits of Self-Care to Mental Health and How to Practice It
You've probably heard more of the term "self-care" lately than usual. Your family, friends, and therapist may repeatedly tell you that you need to take care of your personal needs. So what does self-care mean, and in what ways can you take care of yourself?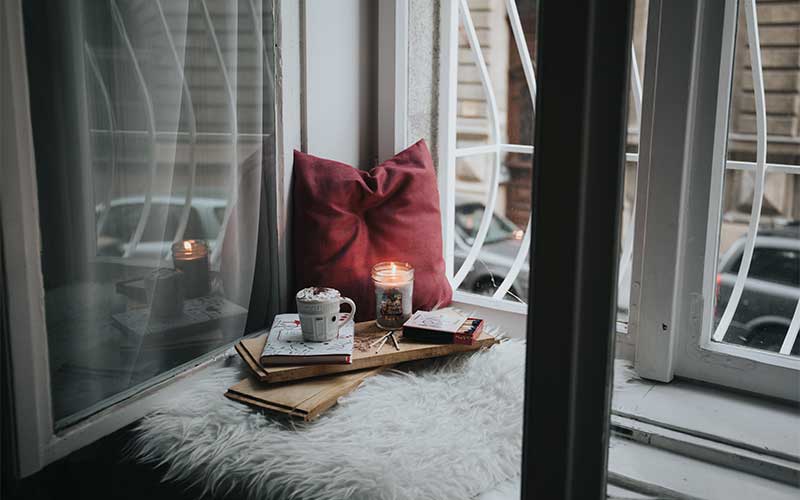 Self-care is a broad term used to refer to anything that you do to care for your physical, emotional, mental, or spiritual health. For some people, a self-care regime may include a relaxing day at the spa, a good workout, bingeing on Netflix, or simply reading.
It makes up any activity that you engage yourself in to take care of your well-being and personal needs. It is actually a very simple concept, but it is more than often overlooked or neglected. Sometimes, we'd rather spend our time working to make a living and taking care of other people's needs. Sometimes we put the people we want to please on top of our list of priorities, and never include ourselves on it.
Knowing what self-care is not is of equal, if not more, importance than knowing what self-care is. Self-care is not something that we force on ourselves; neither is it something we don't enjoy doing. It should be something that refuels us and not take from us.
Self-care is not only about considering our needs. Instead, it is about knowing what we need to do to take care of ourselves so that we can take care of others. You've heard it said, "You cannot give what you do not have."
Self-care is crucial for your physical and mental well-being. It's hard to take care of others if you fail to care for yourself. It would be best if you keep yourself on top of your list, and your loved ones can come later.
Here are numerous benefits of self-care for mental health: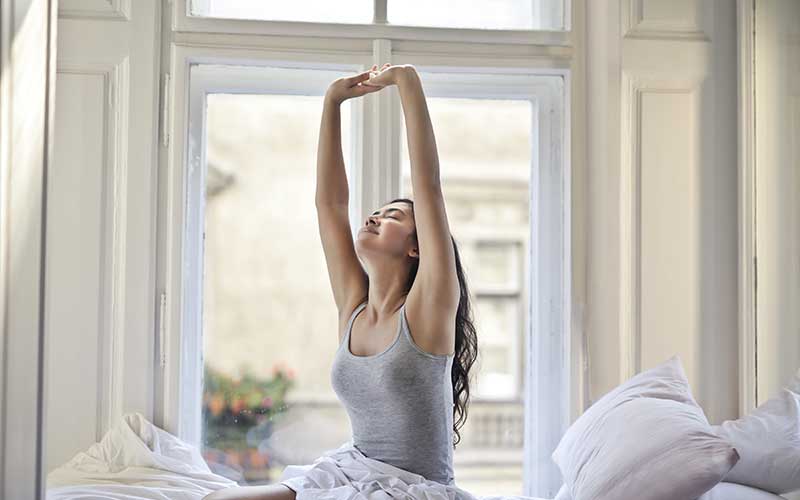 Self-esteem is your confidence in your worth and abilities. Most of the time, you may allow others to determine your worth. However, the moment you start taking care of yourself, you begin investing time in your well-being. You do things you enjoy. In a way, you're telling your self that you matter. When you do this, you strengthen your self-worth. You begin questioning the inner critic that keeps hindering you. With an increased belief in your capabilities, you can start putting an end to the negative self-talk, which is one major step towards improving your mental health.
One of the most important things you may bring yourself to do is saying "no" to things that involve straining yourself. You may fail to say no to anyone and anything that demands extra time and effort from your end in the process of neglecting yourself. But once you start caring for yourself, you get the courage to decline requests that require you to stretch yourself out at the cost of your well-being.
With that, you can focus more on the few and more essential things that you have on your plate, resulting in increased and better productivity. And having a sense of accomplishment, no matter how small, can help you feel better mentally and emotionally.
Self-care has a significant impact on physical and mental health and enables you to spend more time doing activities that you enjoy and are beneficial for your health. As a result, you become mentally and physically stronger. You can clear your mind of unnecessary thoughts and focus entirely on the liberating feeling brought by your present. Feeling liberated is also a crucial part of taking care of your mental health.
The process of self-care may overwhelm you. You will realize things about yourself that you didn't know earlier. It will take you to a journey of self-knowledge and self-improvement. You will be able to revive the inner self that you may have believed you lost somewhere. You will be able to identify your strengths and weaknesses, and as a result, you can work more specifically on self-improvement.
With increased self-knowledge, you start to care less about what other people think about you. You will feel good about yourself, which is one of the biggest things you can do for your mental health.
Self-Care Strategies That Work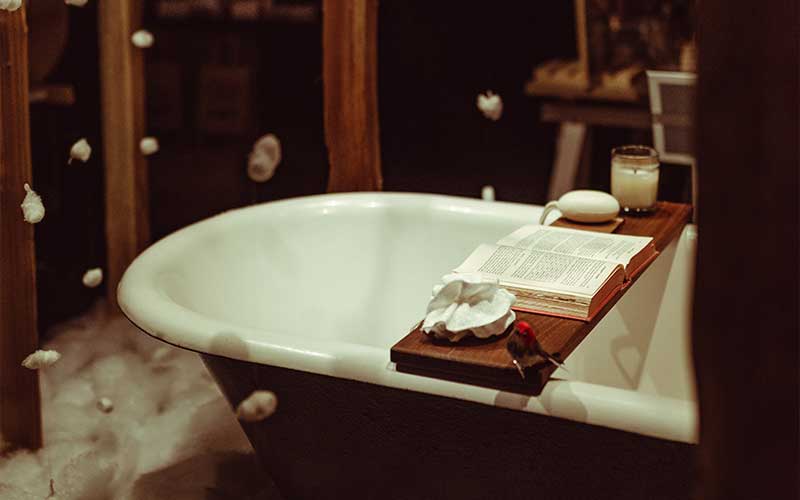 When you finally decide that it's time to start nurturing yourself and your body, take some time for this. Try to schedule a time where you won't be interrupted. You will only need a bathroom to give yourself a home-spa experience; you can put on some relaxing music, and try some or all of the following self-care practices:
Enjoy a Warm Bath: Get out the bubbles, oils, candles, and scented soaps, and soak while sipping that glass of wine.
Treat Your Hair: While you're soaking in the tub, treat your hair to deep conditioning, and let it work as you relax.
Exfoliate: Use a gentle clay mask to draw impurities out of your skin and the stress out of your system.
Show Your Feet Some TLC: Once your feet are soft enough from the soaking, take a pumice stone to slough off dead skin. Finish with rich foot cream, and maybe even a polish.
Nourish Your Skin: Bring back your healthy, youthful skin by lathering rich, luxurious creams. Your skin will smell incredible and feel smooth, especially when you put them after exfoliating your skin in the tub.
Care for Your Nails: Your nails are among the most beat-up parts of your body from all your busyness. Show your nails some care by filing and buffing and topping it with nail polish.
Get a Massage: A massage is probably one of the nicest self-care strategies there is. If getting regular massages with a professional is not possible, ask your partner to do it for you, or use an electronic massager.
Besides pampering yourself, there are more substantial forms of self-care, including choosing a healthy lifestyle. Eating healthy, working out regularly, and getting enough sleep are all critical for long-term health and stress management.
HOW THERAPY CAN HELP WITH SELF-CARE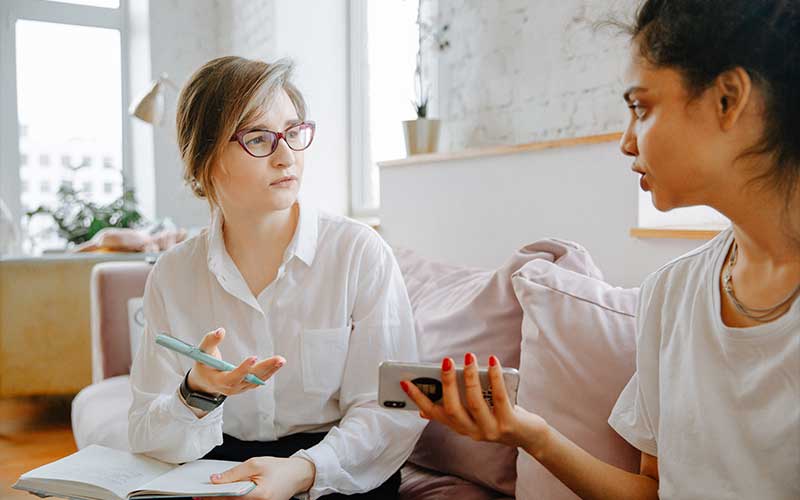 Therapy can often reveal the reason why people fail to care for themselves. If it's because of depression, therapy can help relieve symptoms of depression and improve one's mood, which will generally lead to one being able to care for his or her self-care needs again.
Neglecting self-care due to a desire to please or care for others, which might be evident in people who are in codependent relationships or overly demanding families, can indicate challenges in self-image and/or with setting boundaries. Therapy can help a person develop a healthier self-image and be able to turn down those who ask for too much.
If you are having a hard time taking care of your needs or feeling enormous pressure to please other people while neglecting yourself, we recommend seeking professional help. Get in touch with Phyllis Tonkin, LCSW, at 713-668-6666, 713-206-5156, or [email protected].
Self-care is not a one-day activity. It is a process that you need to do until it becomes a habit. Self-care is not being selfish but being wise. Taking care of yourself is the start of opening your doors to loving others, and valuing yourself will make you see and appreciate others' value.