What Are The Different Ways One Can Benefit From Therapy?
Individuals often experience stress and anxiety. Most of the time, they often resort to different ways to cope accordingly. One of these ways is therapy. If you are wondering about the different ways one can benefit from therapy. You came to the right place. If you want to know more information, make sure to keep reading below.
Therapy is beneficial for anyone; here are the different ways one can benefit from therapy.
1. Therapy helps with your relationships – Therapy is important because it can help individuals work on and improve their relationships. Mental health professionals like Phyllis Tonkin focus on helping individuals work on improving their relationships with other people.
One example is family therapy. This works to help the family improve their relationships with one another. Marriage counseling is focused on the spouses' relationship with each other. The goal of the therapy is to resolve any issues or conflict in the couple's relationship and help build and strengthen their bond.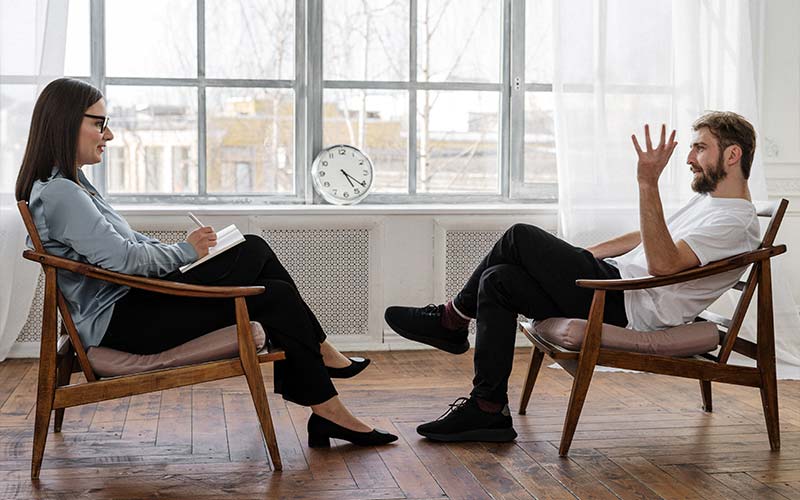 2. Therapy helps you find your purpose – Speaking to psychotherapists can help you deal with how to open up yourself, especially if you are struggling with any issues in your life. You can start by working on a goal in your life to help you find meaning and purpose. Therapy helps individuals who are seeking meaning in their lives; they can seek counsel and therapy from reliable mental health professionals that encourage them to find their purpose in life.
3. Therapy can help reduce physical symptoms of stress – When individuals undergo therapy their physical symptoms of stress can be reduced. Some have reported a reduction in the frequency of headaches, migraines, digestive issues, improvement of appetite, and sleep.
Through therapy, individuals who are coping with anxiety and depression that experience physical symptoms such as digestive issues, migraines, and insomnia can identify and work on their emotions and also learn various strategies that help soothe their nervous system. The physical symptoms brought upon by stress and anxiety are reduced and become infrequent.
Psychotherapists have found out that through therapy, individuals experiencing anxiety and stress have experienced a boost in their physical health and also helped reduce the occurrence of medical issues.
4. Therapy can help examine a problem and find solutions for it – Therapy can help individuals work on their problems and develop a strategy to face them accordingly. Psychotherapists like Phyllis Tonkin can help you with the different problems in your life and inspire you to find the solutions that can help you face them. Everyone experiences different problems in their life and if you are struggling with something, you can turn to therapy so you can deal with it and move forward with your life.
5. Therapy can help with your internal turmoil and confusion – Individuals who are often unhappy with their lives and their relationships experiences confusion and negative thinking which can also affect their personality. The confusion that is often deeply rooted in their internal turmoil ends up affecting their lives as well as hurt their relationships with other people.
Therapy can help individuals who suffer from confusion and internal turmoil. It also helps them discover the origin of their problems and help them work on it with small but significant changes one step at a time. Even if the changes are small, they can still help build up and cause a positive effect on an individual's life.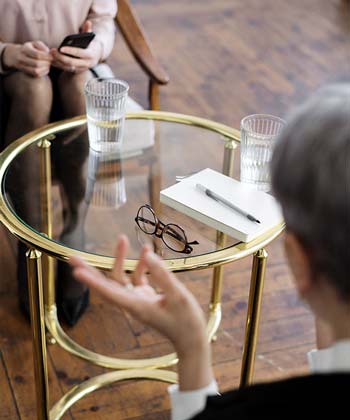 When finding a psychotherapist, you should do your research so you can find one who can help you with your situation. By talking to a therapist, you can get through difficult situations in your life and move forward by applying the strategies and the solutions to the problem you are currently experiencing. If you are based in Houston Texas, you can rely on Phyllis Tonkin to listen to you. Fill-up this contact form to contact us.
Are you searching for a therapist? If you are located in Houston, Texas, Phyllis Tonkin is worth checking out. If you want to know more information or if you have any questions or inquiries, please do not hesitate to reach out to us.
Call us at 713-668-6666 or 713-206-5156, you can also send an email at [email protected]. We are located at One Riverway, 777 South Post Oak Lane, Suite 1700, Houston, TX 77056. Visit our website for more information so you can learn more about the services that we offer. Sometimes all we need is someone to talk to. Please free to contact us anytime. Contact us today! We would love to hear from you soon!